Roofing Cutler Bay FL and Near – Skilled & Experienced Roofers
Rausa Roofing Miami aims to deliver the excellent quality roofing Cutler Bay FL services that our clients have come to expect. Our team of skilled and experienced Miami roofers is dedicated to providing extraordinary workmanship together with robust materials, assuring that customers receive a lasting outcome. Having served the wider Cutler Bay area since 2006, we offer free estimates and competitive pricing for all our projects for your ease. With over a decade of experience in all aspects of roofing, from the replacement of asphalt shingles to the installation of metal roofs, our staff at Rausa Roofing Miami is ready to help you with any issue regarding your home and provide outstanding craftsmanship and customer service. We are Roofing Contractor Miami specialists in storm damage repairs caused by wind or hail storms to ensure your home stays guarded against the elements. Moreover, we promise excellent value for every dollar spent!
Roofing concerns in Cutler Bay FL? We've got you covered. (305) 424-7599)
Our Roofing Services in Cutler Bay FL and Near
Rausa Roofing Miami assures top-tier craftsmanship and professionalism – no novices at work here! With an array of roofing companies to choose from, why would you settle for anything less than the top? Our proficient team is highly knowledgeable about all local building codes enabling them to go beyond your expectations.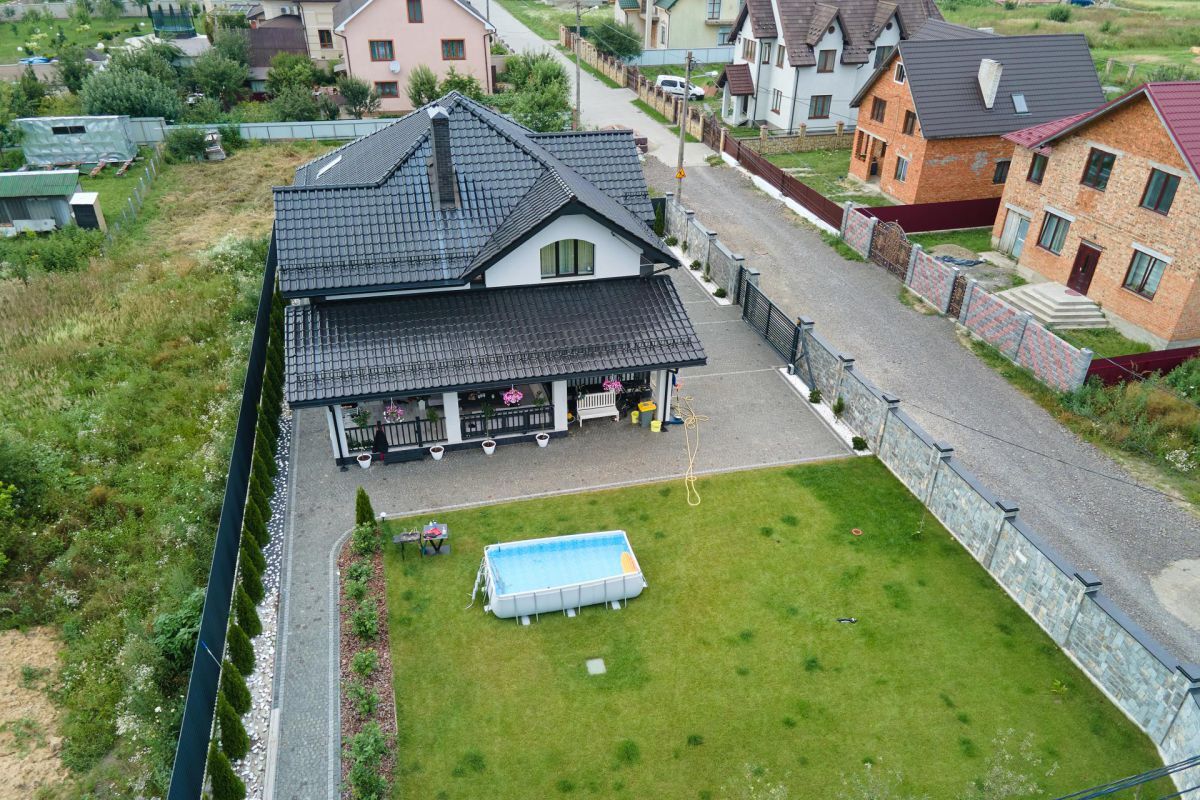 Skilled Roof Replacement in Cutler Bay FL Solutions
Rausa Roofing Miami's superior customer service and skilled craftsmanship are reflected in the glowing testimonials from our loyal customers on platforms like Google, Yelp, and Facebook. Our objectives when providing roofing Cutler Bay FL services for homes and surrounding areas are:
Installing an affordable and visually appealing new roof that will protect your home for many years.
Assisting you in choosing the most cost-effective roofing Cutler Bay FL option that matches your specific needs.
Guiding you in selecting an energy-efficient roof that not only enhances your comfort but also helps you save on energy costs.
Allowing you to explore various options to leverage your new roof in enhancing the curb appeal of your home.
Ensuring that you receive the most favorable warranty available for your new roof. To guarantee the longevity of your roofing Cutler Bay FL products, proper installation is absolutely essential.
Cost-Effective Roof Repair in Cutler Bay FL
At Rausa Roofing Miami, customer contentment is our primary concern. Our team of seasoned professionals has the capability to undertake any roof repair project with precision and thoroughness–from asphalt shingles to flat or slate roofs, you can depend on us for reliable outcomes that safeguard your family's safety. When you choose us, we promise remarkable repairing services; rest assured knowing that optimizing effectiveness and ensuring client satisfaction is always a priority. Our roof repair services include:
Roof leak repair
Emergency roof repair
Insulation repair and installation
Reliable Roof Maintenance in Cutler Bay FL
Rausa Roofing Miami emphasizes the importance of regular roof maintenance to ensure longevity and durability. Maintenance involves routine checks, cleaning, and minor repairs to prevent larger issues from arising in the future. With our seasoned professionals, we conduct a comprehensive assessment of your roof's current condition, ensuring that all potential problem areas are addressed. Regular maintenance not only safeguards your investment but also prolongs your roof's lifespan, saving you from costly replacements in the long run. Trust our team for reliable and effective roof maintenance services in Cutler Bay, FL.
Thorough Roof Inspection in Cutler Bay FL
A detailed roof inspection is crucial to identify potential vulnerabilities and areas that require attention. At Rausa Roofing Miami, we employ a systematic approach in our inspections, ensuring every nook and cranny of your roof is examined. Our trained professionals understand the intricacies of various roofing types, ensuring an accurate evaluation. After the inspection, homeowners receive a comprehensive report, highlighting areas that need attention and suggesting suitable solutions. Regular inspections can mitigate potential damage, ensuring the safety of your home and loved ones.
Flexible Roof Financing in Cutler Bay FL
Understanding the financial constraints homeowners sometimes face, Rausa Roofing Miami offers flexible financing options tailored to suit individual budgets. We believe that every homeowner deserves a strong and reliable roof over their head. Hence, we've partnered with financial institutions to provide easy and affordable financing solutions. Whether it's a minor repair or a complete roofing overhaul, our financing options are designed to ease the burden and ensure you get the best without straining your finances. Let us guide you through our hassle-free financing options to guarantee a safe and sturdy roof for your home.
Reasonable Pricing Residential Roofing in Cutler Bay FL
Rausa Roofing Miami's trained residential roofers possess the skills to repair a variety of roofs and entirely eliminate any leaks. We frequently receive repair requests from customers who initially received a re-roofing estimate, but instead chose a more affordable option. When asked why they didn't return to their initial contractor, most people disclose that either the company had ceased operations or the roof was leaking so badly that they were hesitant about letting anyone near it again. Our expert roofing Cutler Bay FL Advisors will examine and evaluate your roof's problems, then propose a comprehensive plan with a competitive price for the repair or re-roof. Rest assured that you'll be receiving top-tier service from seasoned professionals!
Outstanding Commercial Roofing in Cutler Bay FL Company
As the leading roofers in Cutler Bay, FL, our team is committed to delivering unmatched workmanship and supreme professionalism for every job we undertake. We specialize in a broad range of commercial roofs including healthcare facilities, places of worship, schools, and warehouses – you mention it! On top of that, all services come with trustworthy manufacturer warranties so you can have total peace of mind knowing your project will be finished correctly. If you are searching for sturdy protection for your commercial roofing in Cutler Bay, FL, then your search ends here! Our team comprises seasoned professionals who employ advanced technologies to ensure that your property has a durable security solution. Only superior quality materials are used and the results will be unbeatable; we promise years of unparalleled safety like no other. With our roofing services, rest easy knowing that your building is adequately safeguarded today and for the future.
Types of Roofing in Cutler Bay FL and Near
Asphalt Shingle Roofing
A popular choice among homeowners in Cutler Bay FL, asphalt shingles offer both beauty and affordability. They come in various styles and colors, allowing customization that complements the aesthetic of any home. Known for their durability, these shingles can last for decades with proper maintenance. Moreover, their easy installation and repair processes make them a go-to option for many.
Slate Roofing
Slate roofs exude elegance and sophistication. Made from natural stone, these roofs are not only aesthetically pleasing but also boast incredible longevity. Although the initial investment is higher than other materials, slate's resilience ensures it stands strong against the harshest elements, offering homeowners a return on their investment through longevity.
Tile Roofing
Tile roofs, often made from clay or concrete, are famed for their classic Mediterranean appearance. Apart from their captivating aesthetics, tile roofs are known for their exceptional durability against harsh weather conditions and their capability to offer insulation, making homes energy-efficient.
EPDM Roofing
EPDM (Ethylene Propylene Diene Monomer) is a synthetic rubber roofing membrane, popular for commercial buildings. It boasts impressive durability and is resistant to UV rays and extreme temperatures. EPDM's flexibility makes it adaptable to various roof shapes, ensuring seamless protection against leaks.
TPO Roofing
Thermoplastic Olefin or TPO is a single-ply roofing system, favored for its energy efficiency. The reflective surface of TPO roofs helps in reducing heat buildup, making it an eco-friendly choice. Furthermore, TPO roofs are resistant to UV rays, mold, and algae, ensuring a clean and sustainable roofing solution.
Flat Roofing
Flat roofs, often seen in commercial structures, provide additional usable space, be it for a rooftop garden or HVAC systems. Their design ensures easy maintenance and offers versatility in terms of roofing material choice, from EPDM to TPO and beyond.
Metal Roofing
Metal roofs have gained popularity due to their longevity and resistance against elements like wind, rain, and fire. Available in panels or shingles, metal roofs can mimic the appearance of traditional materials while providing enhanced durability.
How to Choose the Best Local Roofing Company in Cutler Bay FL and Near?
Selecting the right roofing company is pivotal for the durability and excellence of your roof. It's crucial to weigh aspects like the company's experience, feedback from past clients, their familiarity with local building codes, and the range of services they provide. Always verify that the company is licensed, insured, and BBB-accredited. Word-of-mouth recommendations or online reviews can shed light on their professionalism and the standard of their workmanship. Give preference to companies that extend warranties, ensuring your investment remains secure.
Your roof is a critical component of your home, offering protection against the elements. Choosing the right roofing material and company ensures your home's safety and longevity. If you're in Cutler Bay, FL, and surrounding areas and need expert roofing advice or service, don't hesitate to call Rausa Roofing Miami at (305) 424-7599. Your roof's excellence is just a call away!