Roofing Deerfield Beach FL and Near – Top-notch Roofing Contractor
If you're looking for a top-notch local roofing Deerfield Beach FL company, Rausa Roofing Miami is the go-to Miami Roofer. Our team of roofing experts is well-known for delivering high-quality roofing installations, maintenance, and repairs throughout the city. As a locally-owned and operated business, we take pride in serving our community and providing top-notch roofing Deerfield Beach FL services that are affordable and efficient. Our team is dedicated to delivering exceptional customer service and will work with you every step of the way to ensure that your roofing needs are met.
Get your estimate for your Deerfield Beach roofing project today. (305) 424-7599)
Our Roofing Services in Deerfield Beach Florida and Near
Deerfield Beach, Florida is no stranger to storms and severe weather. As a roofing company operating in the area, we understand the importance of having a sturdy and reliable roof to protect homes and businesses from the elements.
The area is prone to thunderstorms, heavy rain, and even hurricanes, which can cause significant damage to roofs if they are not properly constructed or maintained. This is why it is crucial for homeowners and business owners to regularly inspect their roofs for any signs of wear and tear and to address any issues promptly.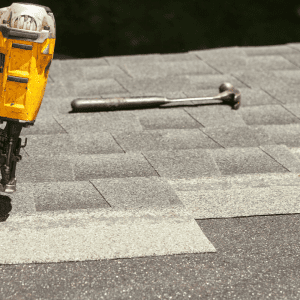 Watch Live: Deerfield Beach, Florida Beach Cam
As a roofing company, we understand the importance of keeping an eye on weather conditions and potential storm activity in our local area. That's why we're excited to share a live cam link to Deerfield Beach, Florida!
The live cam for Deerfield Beach FL is hosted on YouTube and provides a real-time view of the beach and surrounding area. This is a great resource for our team to monitor weather patterns and conditions that may affect our operations. Plus, it's always fascinating to see the beauty of our local coastline.
We hope you find this resource as useful and enjoyable as we do!
Experienced Roof Replacement in Deerfield Beach FL
When your roof has experienced severe damage and deterioration, whether over time or due to an incident, you may need to have it replaced. No matter how sturdy your roof is, it does have a life expectancy. When it starts to depreciate in quality, you must make the easy choice of contacting Rausa Roofing Miami for Deerfield Beach's premier roofing Deerfield Beach FL specialists to replace your roof. Re-roofing is not a simple task. Unlike repairing or restoring your roof (which we can also do), this completely replaces the top of your building. That is why we only use factory-trained roofers in Deerfield Beach to ensure that you get value for money and peace of mind with an expertly replaced roof.
Quality Roof Repair in Deerfield Beach FL
Enjoy peace of mind from expert service when you choose contractors at Rausa Roofing Miami. There are some obvious signs that you need immediate roof work, and these include:
Leaking roofs
Light coming into your building
Shingles loose or falling off
There is a foul odor in your attic
Additionally, our inspection services can highlight the risk factors for problems with your roof and give you the right solutions and repairs. If you've experienced damage from a storm, our qualified roofing Deerfield Beach FL can undertake roof restoration to bring your roof back to a safe state and your property a habitable haven once more.
Expert Roof Maintenance in Deerfield Beach FL
Ongoing roof maintenance in Deerfield Beach is a strong preventative action to secure your home and contents. It is about protecting your very valuable investment. When your roof is properly maintained, you not only benefit from an increased life expectancy of your roof but also preparation for major roofing Deerfield Beach expenses.
When your roof starts to severely leak, and there was no major event that could have contributed to it, that could mean that it has reached a stage of extensive damage. And when this occurs, it means comprehensive and expensive repairs. But, if you had an ongoing roof maintenance contract with a specialist roofing company, this could have been prevented. Only thinking about the roof when you have a problem or when a major natural event is about to happen is never a good idea. Practice safe home measures. Employ a Deerfield Beach roof maintenance contractor from Rausa Roofing Miami and enjoy a solid maintenance package designed with your needs.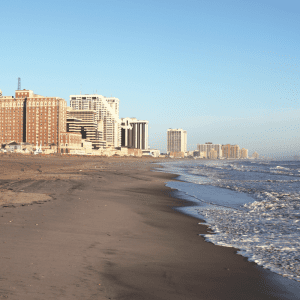 Thorough Roof Inspection in Deerfield Beach FL
You may wonder why you need to have your roof inspected, and you are not experiencing any leaks. But, this is the time for thorough checks to be made. When your roof inspections are done by experts who know what to look for, they can spot issues that are generally unnoticed that could result in expensive repairs and possibly roof replacement in Deerfield Beach FL.
Roof inspections by Rausa Roofing Miami's contractors in Deerfield Beach are all about preventative maintenance. We want to work with you to help you enjoy the full life of your roof. Our 21-point inspection program is designed to do just that. Our expert roofers in Deerfield Beach FL will inspect and identify the issues and potential problems with your roof. Following this, you will be provided with a full report on the status of your roof and what needs to be done. Should repairs or maintenance work be needed, these can be professionally completed by our roofing contractors.
Flexible Roof Financing in Deerfield Beach FL
Rausa Roofing Miami understands that undertaking a roofing project, be it a replacement or repair, can be a significant financial undertaking for homeowners and business owners alike. We believe that every individual deserves the assurance and protection of a sturdy roof, irrespective of their budgetary constraints. To cater to this need, we are thrilled to offer flexible financing options tailored to fit a variety of financial situations. Our knowledgeable advisors will guide you through our array of financing solutions, ensuring clarity at every step. By working closely with us, you can ensure a seamless roofing experience without the burden of financial strain. Secure your property with our expert solutions today, and enjoy peace of mind tomorrow.
Comprehensive Residential Roofing in Deerfield Beach FL
Rausa Roofing Miami's commitment to excellence extends deeply into our residential roofing services. Deerfield Beach homeowners have continually entrusted us with their homes, a testament to the quality and reliability we bring. From classic terraced houses to sprawling estates, our team possesses the skills and expertise to handle all kinds of residential roofing challenges. Regular maintenance, damage repairs, or total roof overhauls, our team ensures precision at every step. We take pride in enhancing the comfort and safety of your home, making it a sanctuary against Florida's unpredictable weather. When you partner with us, you're not just getting a service; you're investing in a legacy of durability and trust.
Robust Commercial Roofing in Deerfield Beach FL
Businesses in Deerfield Beach recognize the imperative nature of a solid, dependable roof. Rausa Roofing Miami has long stood as a beacon of reliability for commercial entities looking for roofing solutions tailored to their unique needs. We understand the intricacies of commercial structures, from warehouses to retail outlets, schools to office buildings. Every commercial project we undertake is backed by our pledge for excellence, ensuring longevity and performance. Weather resistance, energy efficiency, and aesthetics – we balance these factors to deliver a solution that not only protects your business assets but also enhances the appeal. Our reputation in commercial roofing is built on years of dedication and countless successful projects. Secure your business with us, and experience the Rausa difference.
Types of Roofing in Deerfield Beach FL and Near
In Deerfield Beach, diverse roofing types have risen in popularity to meet the specific demands of the Florida climate and architectural preferences of the area. From traditional to modern options, Rausa Roofing Miami offers a range of solutions.
Asphalt Shingle Roofing
A staple in American homes, asphalt shingles are loved for their affordability, durability, and ease of installation. Available in various colors and styles, they effectively shield homes against sun, rain, and wind.
Slate Roofing
A symbol of elegance and longevity, slate roofs boast a natural look, fire resistance, and a lifespan of a century or more, making them a premium choice for homeowners who prioritize aesthetics and strength.
Tile Roofing
Popular in Floridian homes, tile roofs offer a blend of European and Southwestern aesthetics. Resistant to fire and rot, these roofs are also energy efficient, helping to keep homes cool.
EPDM Roofing
EPDM (Ethylene Propylene Diene Monomer) roofing, primarily for flat roofs, offers superior resistance to UV rays, temperature extremes, and heavy rainfall, ensuring longevity and performance.
TPO Roofing
Thermoplastic Olefin (TPO) is a favorite for commercial buildings, boasting energy efficiency, durability against tears, and flexibility during temperature fluctuations.
Flat Roofing
For structures aiming for a modern aesthetic or additional usable space on the rooftop, flat roofing is the go-to. Easy to install and maintain, it's a favorite for both homes and businesses.
Metal Roofing
Metal roofs are both stylish and functional. They provide excellent protection against the elements, reflect sunlight, and can last up to 70 years with minimal maintenance.
How to Choose the Best Local Roofing Company in Deerfield Beach FL and Near?
Selecting the ideal roofing company in Deerfield Beach isn't merely about cost. Evaluate the firm's expertise, reputation, proficiency in your desired roofing type, and knowledge of local construction codes. Review accreditations, especially BBB-accredited status, sift through reviews on Yelp, Facebook, and request references. Ensure they provide a broad spectrum of services, spanning from setup to upkeep, and employ premium materials. An open and clear quotation process underscores their honesty.
Your home or business deserves the best protection from the top down. With the right roofing solution and a trusted provider like Rausa Roofing Miami, you ensure safety, aesthetics, and peace of mind. Ready to discuss your roofing needs? Call us now at (305) 424-7599!