Navigating through the options for top-tier commercial roofing in Miami Beach FL can be daunting, but with Rausa Roofing Miami, you are assured of excellence and tranquility due to our unmatched commitment and high standards. Our team does more than merely install roofs; we ensure they are durable, visually appealing, and tailored to withstand the unique weather conditions of Miami Beach. Are you prepared for a premier commercial roofing experience in Miami Beach FL that epitomizes both reliability and excellence?
Leverage the extensive expertise of Rausa Roofing Miami, celebrated for its comprehensive solutions and client-focused approach, mak*/ing your journey to finding the best commercial roofing options a breeze. Choose us for a seamless, worry-free, and exceptionally professional experience in commercial roofing in Miami Beach FL!
For top-tier commercial roofing in Miami Beach FL, trust only Rausa Roofing Miami! Call us at (305) 424-7599 for a free consultation today!
Our Commercial Roofing Services in Miami Beach FL and Near
Commercial Roof Replacement in Miami Beach FL
When simple repairs are no longer enough, our top-notch commercial roof replacement services in Miami Beach FL, come to the forefront. In such critical moments, opting for a complete roof overhaul is a strategic investment in safeguarding your commercial property. We utilize cutting-edge technology and high-quality materials, combined with our extensive expertise, to infuse new life and resilience into your commercial roofing in Miami Beach, FL.
This process not only revitalizes the look of your property but fortifies it against the diverse climatic challenges characteristic of Miami Beach. Trust in our services to equip your property with a roof that is as robust as it is visually appealing, ensuring comprehensive protection for your business throughout the years.
Commercial Roof Repair in Miami Beach FL
Regardless of whether it's the aftermath of intense storms or the incremental effects of aging, all roofing systems are susceptible to damage over time. However, our extensive commercial roof repair services in Miami Beach, FL, are meticulously designed to address these challenges effectively. Our skilled roofing contractors in Miami Beach, FL, excel at swiftly pinpointing and addressing any weaknesses, ensuring the restoration of your roof's strength and integrity.
With our reliable roof repair services, your commercial roofing in Miami Beach, FL, benefits from meticulous attention and precise repairs, minimizing any potential interruptions to your business operations. Our commitment is to not only restore the condition of your commercial roof but also to bolster your peace of mind and assurance in its durability.
Commercial Roof Maintenance in Miami Beach FL
We recognize the distinct nature of each roofing system, necessitating a tailored strategy for roof maintenance. Our team of experts is well-versed in handling the specific requirements of various roof types, including traditional shingles, metal, slate, and flat commercial roofs. Our goal is to go beyond mere maintenance; we aim to safeguard your peace of mind, ensuring that your property is secure from the top down.
It's important to underline that regular roof maintenance is a wise investment, not an unnecessary cost. Proactive care helps prevent extensive repairs or premature replacements, ultimately saving you money. With Rausa Roofing Miami, you can trust that your roof is in the hands of skilled professionals. Reach out to us to discover more about our comprehensive maintenance plans designed to prolong the lifespan of your roof, enhance its functionality, and protect your investment, specifically tailored for properties in Miami Beach.
Commercial Roof Inspection in Miami Beach FL
At Rausa Roofing Miami, our rigorous inspection regimen is vital in ensuring the longevity and health of your commercial roofing system. We acknowledge that a roof's actual condition often goes beyond what is immediately visible, requiring expert analysis to identify potential issues. That's why our team of seasoned professionals conducts thorough and meticulous evaluations, aimed at detecting problems that could otherwise remain hidden, potentially leading to significant repair costs down the line.
When our specialists arrive at your property in Miami Beach for an inspection, they bring with them not just the necessary tools, but also a rich background of experience in pinpointing a wide range of roofing complications. They understand that roofs in this region are subjected to intense weather conditions, including relentless sunshine, heat, substantial rainfall, and the occasional hurricane. Our tailored roof inspections are thus crafted to determine your roof's resilience and performance under these unique local challenges.
Commercial Roof Financing in Miami Beach FL
Investing in superior roofing is a smart financial decision, and our adaptable financing plans are crafted to suit a range of budgets while maintaining a high standard of quality. Protecting your property, staff, and business activities with top-notch roofing is essential. At Rausa Roofing Miami, we are dedicated to ensuring that budgetary restrictions do not stand in the way of accessing premium roofing solutions. Therefore, we offer versatile financing solutions, designed to help businesses in Miami Beach Florida, equip their properties with outstanding commercial roofing systems without being overwhelmed by financial strain.
Types of Commercial Roofing in Miami Beach FL and Near
Commercial Asphalt Shingle Roofing
Asphalt shingles represent an excellent choice for commercial roofing in Miami Beach FL, striking a superb balance between affordability and aesthetic appeal. These shingles are not only budget-friendly, but they also provide impressive durability, making them a wise choice for business owners who value both visual appeal and functionality. Available in a diverse range of colors and styles, asphalt shingles offer the flexibility to choose an option that perfectly complements your commercial building's exterior.
Furthermore, their simple installation and maintenance procedures contribute to an overall hassle-free experience, ensuring minimal disruption to business operations. For businesses in Miami Beach, FL, in search of a reliable and cost-effective commercial roofing solution, asphalt shingle roofing stands out as a top choice.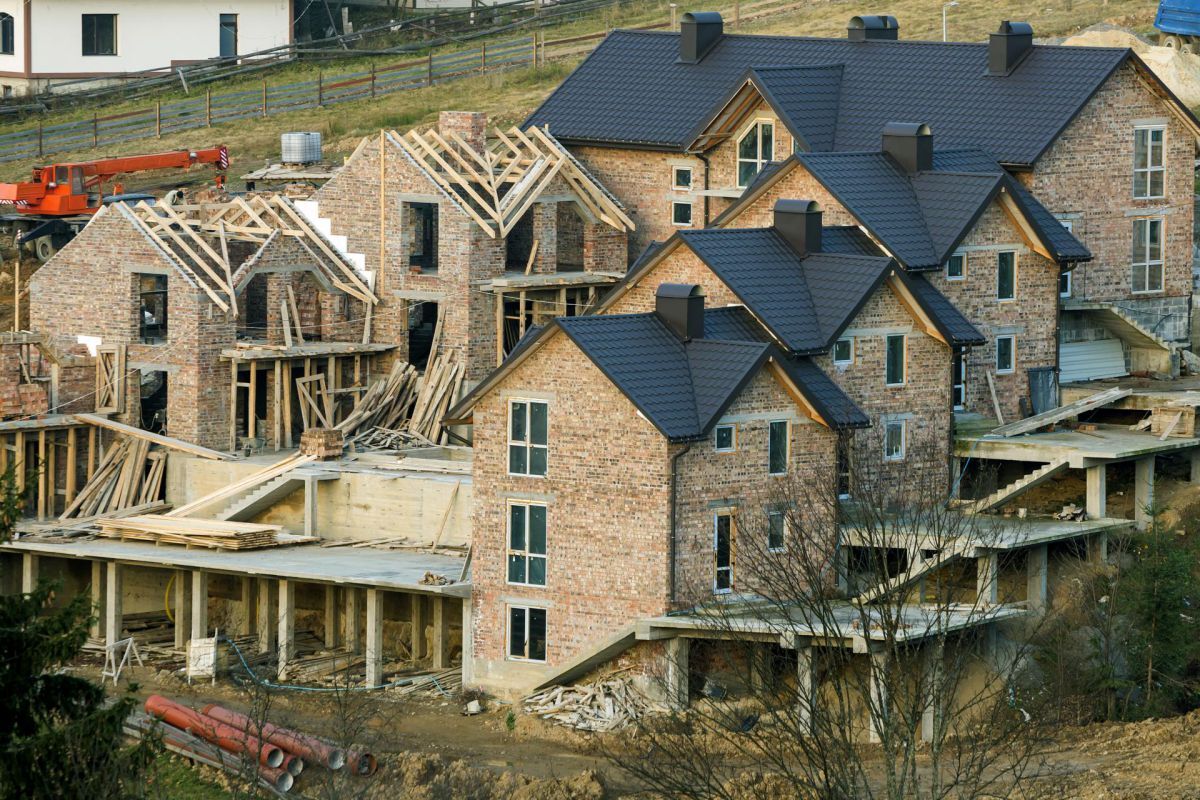 Commercial Slate Roofing
For businesses seeking a harmonious combination of timeless sophistication and unparalleled durability, slate roofing emerges as a premier option, albeit at a higher price point. This exquisite natural stone roofing material is celebrated for its unique charm and longevity, significantly surpassing the lifespan of standard commercial roofing materials, positioning it as a wise investment for long-term asset protection in Miami Beach, FL.
The inherent characteristics of slate contribute to its exceptional ability to withstand the rigors of Florida's challenging climate, including intense sunlight, strong winds, and persistent rainstorms. Its natural resilience translates to reduced maintenance requirements, offering businesses in Miami Beach a cost-effective solution over time, while maintaining a high standard of aesthetic appeal and structural integrity.
Commercial Tile Roofing
Tile roofing stands out significantly in Miami Beach for its exceptional longevity and robustness, tailored to counter the harsh weather elements prevalent in Florida such as scorching temperatures, strong winds, and torrential rainfall. This roofing material provides superior protection for properties, ensuring safety and an extended lifespan unmatched by many alternatives. It is meticulously crafted to be highly resistant to fire, decay, and pest damage.
In addition to its formidable strength, tile roofs are highly regarded for their aesthetic adaptability. They are available in an extensive selection of designs, hues, and finishes, ranging from the timeless Spanish and Mediterranean styles to modern configurations, allowing businesses to tailor their exteriors to align with their brand identity or complement the architectural aesthetics of their location. This diversity is enhanced by the ability to arrange the tiles in various patterns, creating a distinctive and appealing appearance for your property.
Commercial EPDM Roofing
EPDM (Ethylene Propylene Diene Monomer) roofing emerges as a top-notch option for enterprises in Miami Beach, FL, particularly for structures with flat or low-slope commercial roofs, attributing to its outstanding resilience and strong resistance to severe climatic conditions.
A notable attribute of EPDM roofing is its capability to endure various environmental adversities. It is specifically designed to withstand intense heat, UV exposure, and extreme thermal fluctuations, ensuring its durability and functionality amidst the frequently erratic weather patterns of Florida.
Moreover, EPDM exhibits exceptional resistance to ozone and environmental degradation, paired with remarkable flexibility. This allows it to adapt and mold to the structure of your building, maintaining its integrity without succumbing to cracks or deformation over time.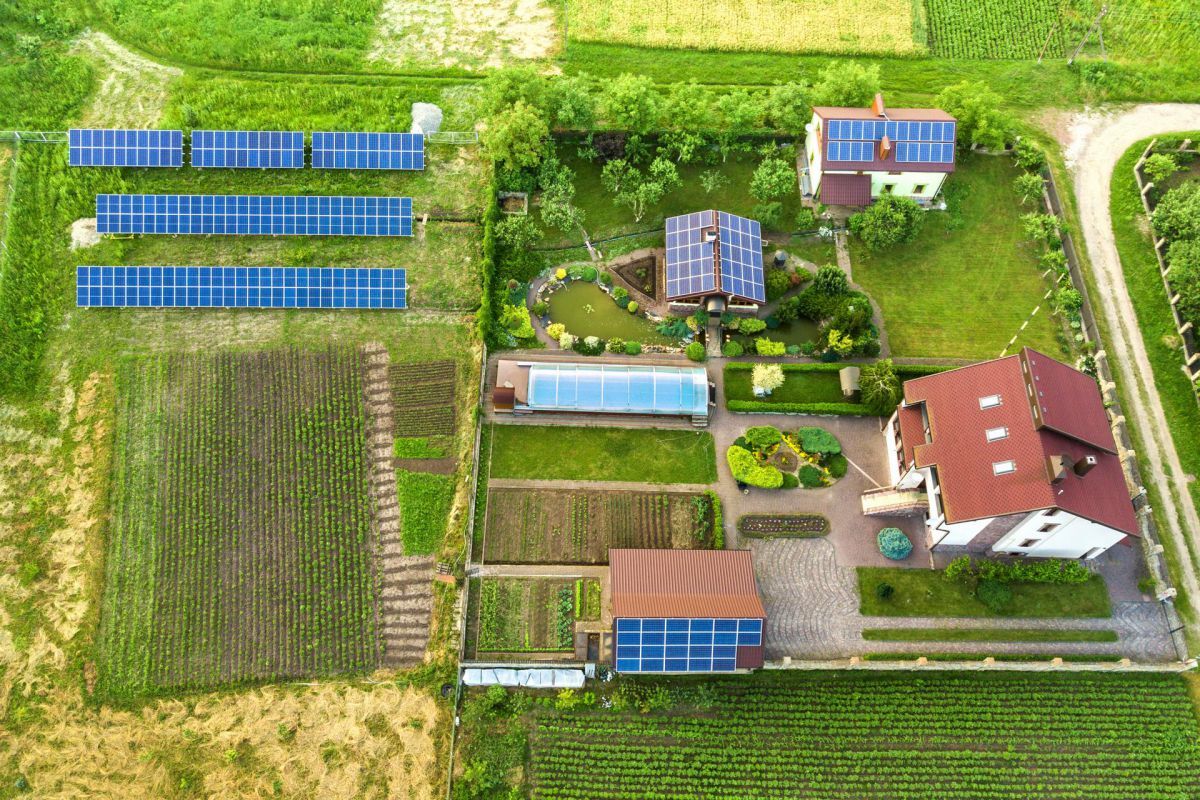 Commercial TPO Roofing
TPO roofing stands out in Miami Beach for its exceptional reflective qualities, which play a crucial role in combatting the intense sunlight and heat typical of the region. The surface of a TPO roof acts as an efficient mirror, reflecting the sun's rays and aiding in keeping the interior of buildings significantly cooler. This reflective property substantially lowers the reliance on HVAC systems during the warmer seasons, resulting in reduced energy usage and considerable savings on cooling costs.
In addition to its thermal efficiency, TPO roofing is lauded for its positive environmental impact. The materials utilized in TPO roofing are devoid of harmful or toxic chemicals, and the roofing is completely recyclable once it reaches the end of its useful life. This aspect contributes to minimizing the environmental footprint of commercial properties in Miami Beach, aiding businesses in their efforts to reduce their carbon emissions and contribute to a cleaner, healthier planet.
Commercial Flat Roofing
Flat roofs are a prevalent and pragmatic selection for commercial roofing in Miami Beach FL, prized for their ease of maintenance and effective space utilization. This style of roofing presents a sleek, modern aesthetic while also providing practical advantages that are particularly beneficial for commercial properties.
One of the primary benefits of a flat roof is the accessibility it offers. Without the slopes and peaks of traditional pitched roofs, flat roofs are easier and safer to navigate. This feature becomes particularly advantageous when it comes to routine inspections, maintenance, and repairs, as the risk associated with working at heights is significantly reduced. This ease of access typically translates into lower maintenance costs over time.
Efficient space utilization is another significant draw of flat roofs. They allow for better use of the interior space, as there are no sloping walls to accommodate. Moreover, the roof itself can be used for various purposes that would be impossible with a sloped design. Many commercial buildings leverage this space for HVAC systems, solar panels, or even green roofs that can help regulate the building's temperature and contribute to environmental sustainability.
Commercial Metal Roofing
Durability and longevity are the top reasons why many commercial property owners in Miami Beach choose metal roofs.
Metal roofs are designed to withstand the harsh weather conditions that are common in South Florida, such as extreme heat, heavy rains, and high winds. They are not susceptible to the same level of decay, mold, or infestation problems that other roofing materials may encounter, which is important in the humid Miami Beach climate.
Metal roofs also have a much longer lifespan than traditional commercial roofing materials, often lasting 40-70 years with proper maintenance. This makes them a sound long-term investment for commercial property owners.
Another compelling benefit of metal roofs is their energy efficiency. Metal roofs reflect solar radiant heat, which can reduce cooling costs by 10-25%. This is an essential feature in Miami Beach, where the sun is strong year-round.
The energy efficiency of metal roofs not only saves money on cooling costs, but it also reduces the property's carbon footprint. This is a commitment to environmental responsibility that many commercial property owners in Miami Beach are making.
How to Find the Best Commercial Roofing Contractors in Miami Beach FL and Near?
Finding a trustworthy commercial roofing contractor in Miami Beach, FL involves checking for proper licensing and insurance, reading customer reviews, comparing quotes, and assessing the overall transparency and professionalism of the company. At Rausa Roofing Miami Beach, we pride ourselves on our stellar reputation, comprehensive services, and transparent pricing. Our BBB accreditation and numerous positive reviews speak volumes about our commitment to excellence.
Don't compromise on your commercial property's roofing needs; Rausa Roofing Miami Beach is your trusted partner for all things related to commercial roofing.
Ready to get started? Give us a call today at (305) 424-7599 for your free estimate!
Frequently Asked Questions
What makes Rausa Roofing Miami a top choice for commercial roofing in Miami Beach FL?
Our combination of high-quality materials, skilled roofing experts, comprehensive service offerings, and a strong focus on customer satisfaction makes us the go-to choice.
How often should I have my commercial roof inspected?
We recommend at least twice a year – typically in the spring and fall. Additional inspections should be scheduled after significant weather events.
Do you provide warranties on your commercial roofing services?
Absolutely, we offer different warranties depending on the service and materials chosen. We believe in the quality of our work and stand behind it.