A Step-by-Step Guide to Making an Informed Decision
Your home is your sanctuary, and your roof is the first line of defense against the elements. Therefore, it is important to ensure that your roof is in good hands when it comes to repairs, maintenance, and replacement. Choosing the right roofing contractor West Miami FL home can be a daunting task, but with a little research and careful consideration, you can find the perfect fit for your needs. In this step-by-step guide, we will outline the factors to consider when selecting a Miami roofer for your home.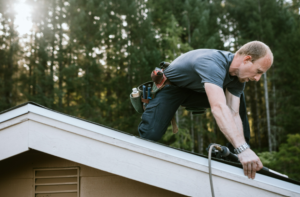 Step 1: Ask for Referrals
The first step in finding the right roofing contractor West Miami is to ask for referrals from your family, friends, and neighbors. Word of mouth is a powerful tool when it comes to finding reputable contractors. Ask them about their experience with the contractor, the quality of the work, and whether the contractor adhered to the agreed-upon timeline and budget.
Step 2: Check for Licensing and Insurance
When you have a list of potential contractors, it is important to verify their licensing and insurance. Make sure the roofing contractor Miami FL you choose is licensed in the state of Florida and has liability insurance and workers' compensation insurance. This will protect you in case of accidents or damages that occur during the roofing process.
Step 3: Look for Experience
Experience matters when it comes to roofing. Choose a contractor with a proven track record in the industry. Ask for references and check online reviews. Look for a contractor with experience in the type of roofing material you have or want, whether it be shingles, tiles, or metal.
Step 4: Get Written Estimates
Ask each contractor for a written estimate, which should include the cost of materials, labor, and any other additional fees. Make sure you understand what is included in the estimate and ask questions if anything is unclear. Avoid contractors who provide verbal estimates or pressure you to sign a contract without first providing a written estimate.
Step 5: Consider Communication
Choose a contractor who communicates clearly and effectively. They should be responsive to your questions and concerns and keep you informed throughout the roofing process. A good contractor will also provide you with regular updates on the progress of the project and be transparent about any unexpected issues that arise.
Step 6: Check for Warranties and Guarantees
Make sure the contractor offers warranties and guarantees for their work. A reputable contractor should provide a written warranty for the materials and a guarantee for their labor. This will give you peace of mind knowing that your roof is covered in case of any defects or problems after the installation is complete.
Step 7: Evaluate the Contractor's Availability
Before you hire a roofing contractor, it is important to consider their availability. You don't want to be left waiting for weeks or months for the contractor to start or finish the job. Make sure to discuss a timeline with the contractor before you sign a contract, and ensure that they have the resources and availability to meet the agreed-upon timeline.
Step 8: Review the Contract Carefully
Once you have selected a roofing contractor, it is crucial to review the contract carefully. The contract should outline the scope of work, timelines, payment schedules, warranties, guarantees, and any other important details. Make sure you read the contract carefully before signing it, and don't hesitate to ask questions or request changes if anything is unclear or you don't agree with it.
Step 9: Don't Let Price Be the Only Factor
While price is an important consideration when choosing a roofing contractor West Miami FL, it shouldn't be the only factor. Choosing the cheapest contractor may end up costing you more in the long run if the work is subpar or if they use low-quality materials. Look for a contractor who provides quality work at a fair price and offers a transparent estimate.
Step 10: Follow-Up and Maintenance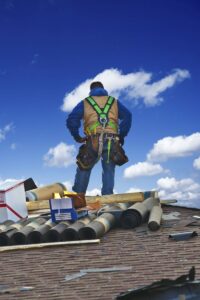 After the roofing work is complete, it is important to follow up with the contractor and ensure that everything is to your satisfaction. If there are any issues or concerns, address them promptly. Additionally, make sure to perform regular maintenance on your roof to prolong its lifespan and prevent any potential problems.
Concluding, making a thoughtful decision about which roofing West Miami contractor to hire for your residence is of utmost importance. Adhering to the following ten steps will assist you in finding a reliable and skilled contractor who will deliver high-quality work, assurance, and return on your investment. It is advisable not to rush into making a choice, rather take ample time to conduct research and make inquiries in order to arrive at an informed decision. Always keep in mind that your roof is a vital part of your home, and it necessitates the finest care and attention.