Roofing Bal Harbour FL and Near – Leading Roofing Contractor
Rausa Roofing Miami is your trusted provider of premium roofing Bal Harbour FL services, and beyond. We're known for our commitment to quality, professional service that we deliver to both residential and commercial clients in Florida. As a local roofing company, we're intimately familiar with the specific needs of our community, and we strive to offer the best solutions to meet those needs. Opting for Rausa Roofing Miami guarantees you top-tier service at a competitive rate. We operate with transparency and honesty, always prioritizing your needs over any unnecessary upselling. Our mission is to provide personalized solutions that align with your budget and roofing requirements.
Experience the best in roofing with our trusted experts in Bal Harbour FL! (305) 424-7599)
Our Roofing Services in Bal Harbour FL and Near
Rausa Roofing Miami takes pride in providing a broad spectrum of roofing services to meet our client's varied needs. Our goal is to surpass your expectations with excellent service, whether you're installing a new roof, fixing an existing one, or maintaining your roof to extend its lifespan. Our team consists of skilled contractors who boast extensive experience in the roofing FL industry. Leveraging state-of-the-art tools and technologies, we ensure swift and effective solutions for all your roofing needs. We understand that each roofing project is unique, and thus we take the time to comprehend your specific requirements to provide a bespoke service. With Rausa Roofing Miami, you can trust that you're getting the best service at a competitive price. We pride ourselves on our transparency and integrity, never attempting to sell unnecessary products or services. We're dedicated to delivering personalized solutions that suit your needs and budget, ensuring maximum value for your investment.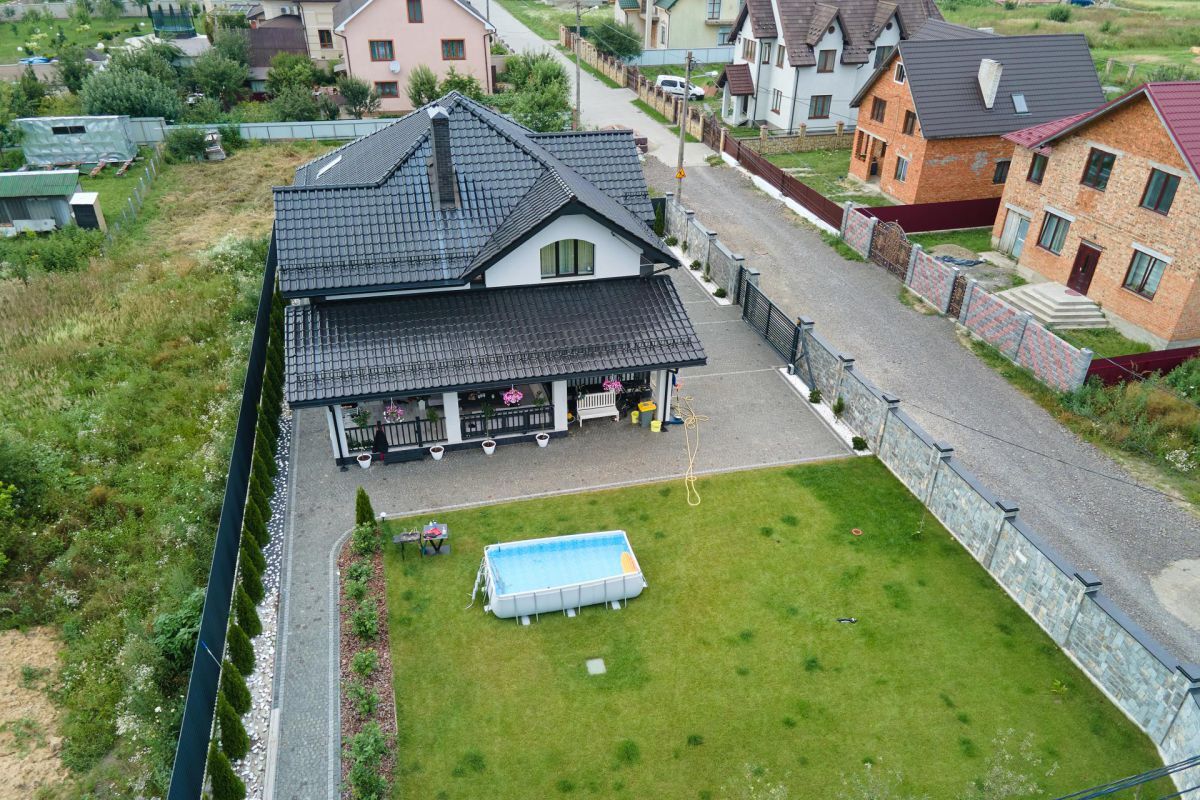 Benefits of Roof Replacement Bal Harbour FL
A roof replacement from Rausa Roofing Miami is a worthwhile investment for any homeowner, offering numerous advantages. Modern roofing materials, such as reflective coatings and shingles, improve energy efficiency by reflecting sunlight and heat away from your home. A new roof can also enhance the overall appearance of your property, increasing its value and curb appeal.
Dependable Roof Repair Bal Harbour FL
A compromised or leaking roof can lead to significant structural and water damage. It's critical to address such issues promptly to avert further damage and costly repairs. At Rausa Roofing Miami, we recognize the urgency of roof repairs in Bal Harbour, FL, which is why we offer prompt and reliable services to secure your property. Our team of seasoned roofing contractors is well-prepared to handle all roof repair projects, from minor fixes to major overhauls.
Reliable Roof Maintenance in Bal Harbour FL
Proactive roof maintenance is essential to ensure the longevity and performance of your roofing system. At Rausa Roofing Miami, we specialize in providing thorough roof maintenance services tailored to the unique conditions of Bal Harbour, FL. Regular inspections, cleaning, and preventive repairs can not only extend the lifespan of your roof but also save you from expensive, unforeseen damages in the future. Trust our seasoned team to provide comprehensive maintenance solutions that ensure your roof remains in prime condition.
Thorough Roof Inspection in Bal Harbour FL
A detailed roof inspection is the first step to identifying potential issues before they escalate. Our team at Rausa Roofing Miami conducts meticulous inspections, evaluating every facet of your roofing system. We pinpoint vulnerabilities, wear and tear, and other issues, providing you with a comprehensive report and recommended action steps. Regular roof inspections can prevent minor problems from becoming major catastrophes, safeguarding your investment and property.
Flexible Roof Financing in Bal Harbour FL
Investing in a new roof or major repairs can be a significant expenditure. At Rausa Roofing Miami, we understand the financial constraints homeowners may face. This is why we offer flexible roof financing options tailored to meet your budget and needs. With competitive rates and easy repayment terms, you can confidently proceed with your roofing project without the immediate financial stress.
Unrivaled Residential Roofing Bal Harbour FL
In need of a new roof for your home? Rausa Roofing Miami has got you covered. We provide an array of residential roofing services to homeowners in Bal Harbour, FL. We understand the gravity of such an investment and work closely with you to select the best materials and design for your home. Our offerings include asphalt shingle, metal, EPDM, flat, and slate roofing options.
Premier Commercial Roofing Bal Harbour FL
Commercial roofing Bal Harbour FL projects often present unique challenges, but with Rausa Roofing Miami, you have nothing to worry about. Our proficient team has the skills and experience to manage even the most complex jobs for commercial clients. We're equipped with the necessary tools and resources to complete projects of any scale, from small businesses to sprawling industrial complexes. Our high-quality materials and advanced techniques guarantee a restored and durable roof.
Types of Roofing in Bal Harbour FL and Near
Asphalt Shingle Roofing
A staple in many American neighborhoods, asphalt shingle roofing stands out due to its affordability and resilience. In Bal Harbour, where the climate varies, these shingles prove their mettle by withstanding environmental stresses while offering optimal protection. The diverse palette of colors and designs available ensures homeowners have ample choices to reflect their personal style. Additionally, the ease of installation and repair further accentuates its popularity. With proper maintenance, asphalt shingle roofs can serve households efficiently for decades.
Slate Roofing
Often referred to as the pinnacle of roofing materials, slate stands out both for its aesthetic charm and durability. The natural stone promises a lifespan that can even outlive the house it shelters. Beyond its undeniable beauty, slate possesses inherent properties that make it resistant to fire and mold. Its ability to weather storms without losing its luster has made it a prime choice for homeowners in Bal Harbour who prioritize both form and function. Investing in a slate roof not only elevates the home's visual appeal but also its market value.
Tile Roofing
Echoing the vibrant spirit of Mediterranean and Spanish architectures, tile roofing is as much about beauty as it is about endurance. Crafted from materials like clay or concrete, tiles boast a distinct curved or flat profile. They inherently repel fire and can significantly enhance a home's insulation, promoting energy efficiency. For Bal Harbour residents who desire a touch of European elegance, tile roofs not only fulfill this aesthetic desire but also promise long-term durability, often outlasting many other roofing materials.
EPDM Roofing
EPDM (ethylene propylene diene terpolymer) has cemented its place in the roofing industry, especially for commercial establishments with flat or low-slope roofs. This synthetic rubber membrane, typically available in black or white, offers a robust shield against varying weather conditions. Its UV resistance ensures longevity, and its elasticity accommodates building movements without compromising its integrity. Cost-effective and relatively easy to install, EPDM roofing systems are a practical choice for businesses in Bal Harbour seeking a balance between quality and budget.
TPO Roofing
Thermoplastic Olefin (TPO) has carved a significant niche in the world of commercial roofing. Favored for its blend of performance and eco-friendliness, TPO roofs act as a reflective barrier against the sun's harsh UV rays, significantly reducing cooling costs. It's more than just a heat shield; this roofing material offers impressive resistance to chemicals, ozone, and even punctures. Its welded seams create a watertight bond, ensuring superior protection against leaks. For Bal Harbour businesses aiming for an efficient and sustainable roofing solution, TPO stands as an excellent choice.
Flat Roofing
Flat roofs, a symbol of modern architectural elegance, maximize space both above and below. This design not only offers a sleek, streamlined appearance but also provides the opportunity for rooftop gardens, patios, or equipment placement. Its horizontal profile demands meticulous installation and drainage planning to ensure water doesn't pool, leading to potential damages. However, with the right choice of materials like modified bitumen, PVC, or EPDM, and regular maintenance, flat roofs can demonstrate remarkable durability and resistance to water infiltration, making them a viable option for both commercial and residential properties in Bal Harbour.
Metal Roofing
A testament to endurance and style, metal roofing systems have gained immense popularity in recent times. Beyond their evident strength, metal roofs provide exceptional energy efficiency, reflecting the sun's rays and reducing heat absorption. Their fire-resistant qualities add an extra layer of security for homeowners. Versatility in design allows them to either emulate classic roofing materials, such as wood or slate, or champion a contemporary look. With options ranging from copper to steel or aluminum, residents of Bal Harbour can select a metal roof that not only aligns with their aesthetic preferences but also guarantees decades of protection.
How to Choose the Best Local Roofing Company in Bal Harbour FL and Near?
When choosing a local roofing company, evaluate aspects such as experience, reputation, and the range of services. Ensure they have licenses, insurance, and offer warranties. Check their Facebook and Yelp reviews, inquire if they're BBB-accredited, and request portfolio examples. Rausa Roofing Miami encapsulates all these qualities, presenting unparalleled expertise and a history of contented clients.
Rausa Roofing Miami remains dedicated to ensuring the utmost satisfaction for our clients in Bal Harbour, FL, and nearby areas. With our range of services, expertise, and commitment to quality, your roofing needs are in the best hands. For an unmatched roofing experience, call us today at (305) 424-7599.
.